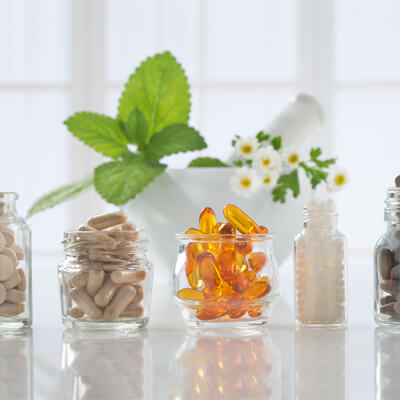 Nutrition in Bellingham
As the saying goes, you are what you eat. Food not only provides your body with energy, but also provides key nutrients that are used for the building blocks of muscles, joints, blood cells, nerves, organs, and so much more. As part of his holistic approach to chiropractic care, Dr. Keeler educates his patients about nutritional issues that contribute to poor quality of life, health, and well-being. Through his use of muscle response testing, he listens to what your body is saying about nutritional support it needs to function optimally, as well as food sensitivities that contribute to your symptoms.
Gut health is a subject that few healthcare practitioners and chiropractors discuss with their patients, but it is an essential component of your overall health and well-being. Some of the more common signs of poor gut health are:

Indigestion
Difficult or excessive elimination
Gas
Heartburn
Joint pain from inflammation
Depression
Low energy
Trouble sleeping
Unexpected weight loss or gain

When you have an unhealthy gut, nutrients are not transferred to the blood and delivered to the various cells of your body. As a result, you suffer with a variety of physical and emotional symptoms. Poor gut health is also known to contribute to improper immune function, so your body cannot protect itself from bacteria, viruses, allergens, and other threats.
By giving your body a better balance of nutrients and avoiding foods that trigger poor gut health, inflammation, and a range of other problems, it can heal better naturally. Through our nutritional counseling, you also come to understand the source of your symptoms and feel empowered to take better care of yourself.
Dr. Keeler integrates nutritional counseling into treatments when he finds nutritional issues through examination, history, and muscle response testing. This demonstrates the power of the technique to help him listen to your body and hear what it is saying it needs. When a nutritional issue is identified, he explains how to use nutrition and supplements to improve your immune function, gut health, and overall health.
Based on his findings, Dr. Keeler suggests practical and easy ways that you can improve your nutrition through diet and supplements. We also encourage you to share any questions and concerns that you have with the foods that you eat, sensitivities, and other issues. Speaking openly and candidly with him ensures that we help in every way possible.
Advanced Health Center carries medical-grade supplements for our patients! These supplements are available only through licensed healthcare practitioners and provide pharmaceutical-grade nutrition. You can find what you need in our office, or we can have them shipped directly to your home.
Nutri-West®, nutritional supplements developed by a chiropractor
Enzyme Science™, enzyme-based supplements to support digestive health
Standard Process, high-quality whole food nutrition
Book Your Visit Today!
Dr. Keeler uses muscle response testing to identify nutritional issues that contribute to your symptoms. Find out what you can do to give your body the building blocks that it needs. Call Advanced Health Center today at (360) 715-9010 to schedule your free personal consultation with Dr. Keeler.
CONTACT US

Nutrition in Bellingham WA | (360) 715-9010