Dr. Lindon Keeler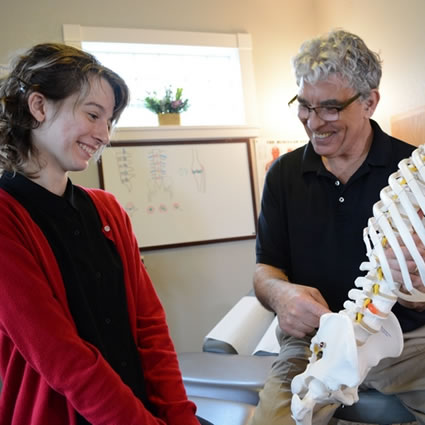 Dr. Lindon Keeler always wanted to be a doctor. When he finished his undergraduate degree and was preparing for medical school, he met a chiropractor who changed the path of his life forever. He learned about the hands-on approach of chiropractic treatments, and he was deeply impressed by the capacity to help the body heal naturally without drugs and surgery.
While attending Life Chiropractic College West, he was heavily influenced by his professors who exposed him to numerous techniques for alleviating pain and limited range of motion. What he took away from his experiences at school is that there is no singular way to treat all patients, and this became the foundation of his approach to the care and treatment that he provides in private practice today.
Over time, Dr. Keeler has come to learn that even subtle interventions translate into significant, positive improvements in physical symptoms and quality of life. He can achieve excellent responses from the body without traditional manual adjustments, and he can do so without causing discomfort for his patients. In this way, Dr. Keeler is able to treat anyone without causing further discomfort. Instead, the patient experience is one of comfort and hope.
First time I've felt like a chiropractor actually cared to heal the issue rather than just treat symptoms. I highly recommend Dr. Keeler!
-Inga W
Chiropractic Education and Certifications
Dr. Keeler received his education at Life Chiropractic College West. His certifications include Chiropractic Sports Physician and Applied Kinesiology.
Chiropractic Care for Natural Healing
When you first meet Dr. Keeler, you will find him to be a caring, sincere, and honest chiropractor who values integrity and the trust of his patients. Rather than prescribing what you need to do in order to feel better, he listens, offers suggestions, and values your personal choices for your care. The goal of each appointment is to help you find ways to allow natural healing that do not require pharmaceuticals and surgeries that are so common in the field of healthcare.
EXPLORE OUR SERVICES
Outside of the Practice
Outside his practice, Dr. Keeler is a part of a community that he loves. He spends time hiking, skiing, woodworking, walking his dog, Maggie, and enjoying the abundance of nature in the area. He has been married to his wife, Paula, for 33 years, and he has two children who are now grown. Dr. Keeler and Paula look forward to having grandchildren.
Book an Appointment Today
Don't let pain and other symptoms overtake your life any longer. Dr. Keeler can help your body heal naturally. He has the expertise, techniques, and insights that you need. Get started on a healthier and happier path today by calling Advanced Health Center at (360) 715-9010 to schedule your free personal consultation with Dr. Keeler.

Dr. Lindon Keeler | (360) 715-9010