Meet the Team at Advanced Health Center
At Advanced Health Center, our team provides a safe, warm, compassionate, friendly environment for those in Bellingham who want more from their chiropractic care. We look forward to learning more about you, helping you along the way, and celebrating the milestones that improve your quality of life.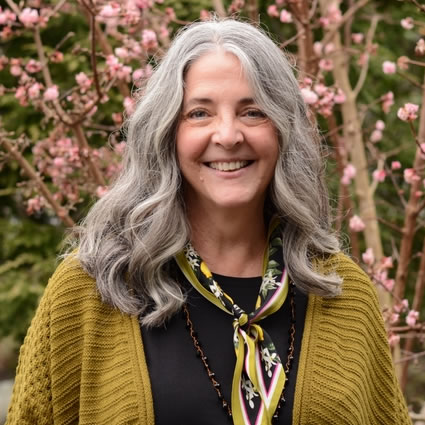 My life has been directed by two guiding principles. "Do unto others what you would have them do to you," and "Be the change that you want to be in the world." These principles have led me to not only my husband, Dr. Keeler, but the chiropractic profession, as well, both of which allow me to serve my community in Bellingham through holistic care.
While Dr. Keeler was in graduate school, I worked as a consultant offering services to chiropractors in the San Francisco Bay area while raising two children. This gave me great insight into practical ways to support Dr. Keeler as he entered into full-time practice, and gave me the ability to create quality time with my children.
For 33 years, my administrative skills have given me the opportunity to support the team at Advanced Health Center and provide effective change in people's lives. This brings me deep satisfaction and happiness.
I have a degree in Environmental Conservation that allows me to pursue my love of plants and animals. While conducting field research, I discovered two new orchid species in Bolivia and Ecuador, and I was delighted to be able to name them. I spent 10 years on the island of Kauai running a bed and breakfast while working remotely for Advanced Health Center.
When not working, I love to spend time with my dog, Maggie, enjoy the natural beauty of the Pacific Northwest, and flex my artistic muscles with mixed media art, sewing, quilting, gardening, and music.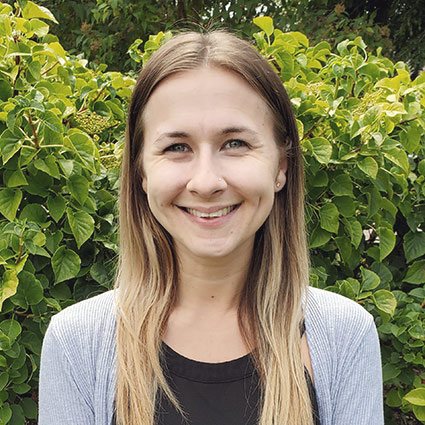 I was introduced to chiropractic care at a young age and always have had an interested in learning more about it and all of the benefits that comes with it. I just moved back to Bellingham from living in Las Vegas NV for the last eight years! I am very happy to be back in the Pacific Northwest and able to work locally with the community. My favorite part about working for Dr. Keeler is meeting new people and working for a business that helps and cares about peoples health in so many ways!
Some of the things I do on my free time are spending time with my son and family, traveling and finding new places to eat around town. I am a dual citizen to Canada and love visiting!
Let me know if you have any questions.
Come Meet Our Team!
Now is the time to get the chiropractic care that you deserve. Call us today at (360) 715-9010 to schedule a free personal consultation with Dr. Keeler.
CONTACT US

Meet The Team at Advanced Health Center | (360) 715-9010